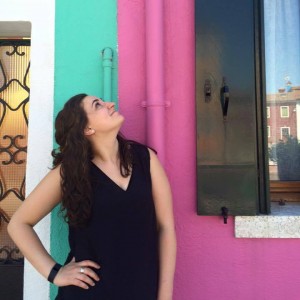 I'm originally from outside Boston and moved to New York City after college. After 2 1/2 years of living in the city that never sleeps (or that never let me sleep), I happily returned to my roots and made the move back to Boston. Because as dirty as the Hudson River is, it doesn't compare to the dirty Charles.
I graduated from Dartmouth College with a major in Middle Eastern Studies and a minor in Digital Arts. People often think I live in the Middle East and make cartoons for a
living. This is false. But a girl can dream.
Here are two 3D animation shorts I made in college: Abbot & Costello's Who's On First & Traffic Light (group project).
I love traveling, spending time outside, home videos, playing basketball, and watching animated movies (Finding Nemo and Wreck It Ralph are current favorites).
When I was 9 years old, I won a writing contest and was on the PBS show Reading Rainbow.
I work at the intersection of search engine optimization (SEO), content strategy, and user experience (UX). By my profession and the name of this blog, you can tell I love intersections.
This blog is partly just to blog and gush about design, but also to test out different SEO strategies.
If you have anything positive to say about Top Chef or The Office, I think we'll get along.